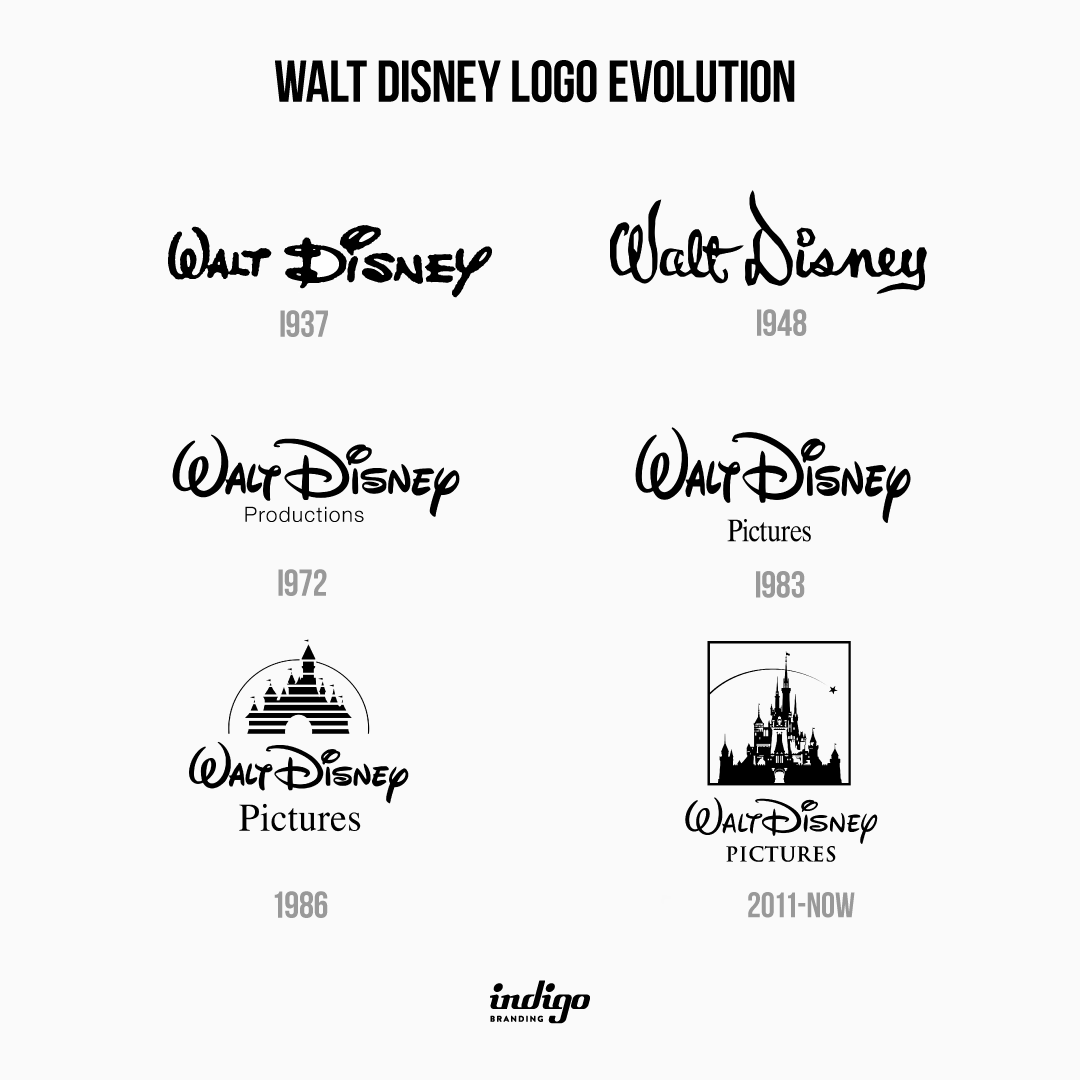 The first Walt Disney logo was created with the outline of the famous Mickey Mouse image. Along with this, the logo also had the inscription "Walt Disney".
In the 1990s, the main character of the logo changed. And everyone, while watching a Disney movie, at least once thought about whose castle is shown on the screens. It is Cinderella Castle, which first appeared as part of the logo in 1985 by Walt Disney. This marks the end of any Disney movie:  "Everything will be fine in the end".
The logo also has a hidden marketing appeal: it has a direct connection with Disneyland, because the entrance to the park and the logo look like the castle. In this way, the logo "invites" the audience to the real world of fairy tales – Disneyland, to have fun and believe in miracles.
After this the logo has undergone very few changes, retaining the handwriting of "Walt Disney" and the presence of fairy-tale characters.